Anton Kehrer,
View of the Vöest, Landscape from the Pfenningberg

, 2009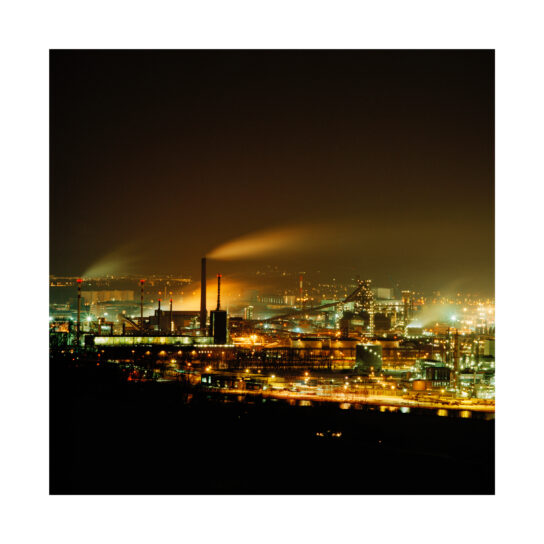 from the series ​"Linz / Night on Town", C‑Print, 1000 x 1000cm
Collection Nordico Museum Linz, Inv. Nr. D 368
Anton Kehrer (born 1968 in Linz) has photographed the Vöest grounds at night, from the Pfennigberg. Anton Kehrer's photographic long-term observation of his hometown Linz is carried out serially in cycles, in pieces such as ​"Night on Town" here. Other series include ​"Constructing the City", ​"Urban Wasteland" and ​"The Unknown Artists".