Viktor W. Lach,
Model of Baroque Linz

, around 1740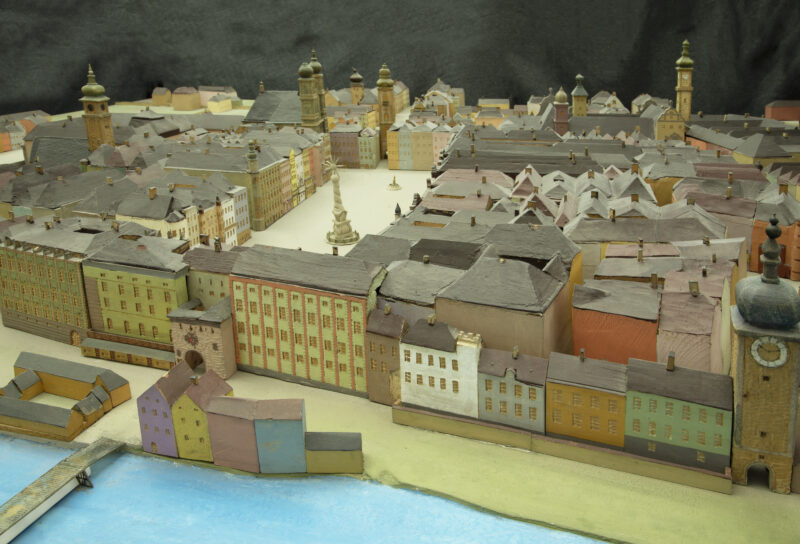 Wooden model, 1951
Collection Nordico Museum Linz, Inv. Nr. Mod 101
The city model is intended to reproduce baroque Linz in around 1740, the remnants of which still characterise the city centre today. It was made according to a city plan by Franz Anton Knittel and a bird's-eye view of Linz, both of which were created in the context of the siege of Linz in the War of the Austrian Succession in 1742.
The model shows the fortified city centre and part of the suburbs surrounding it. On the main façade of the houses, the architectural division was indicated in carvings and paintings.
Photo: Thomas Hackl