VIDEO.SKRE,
Untitled

, 2020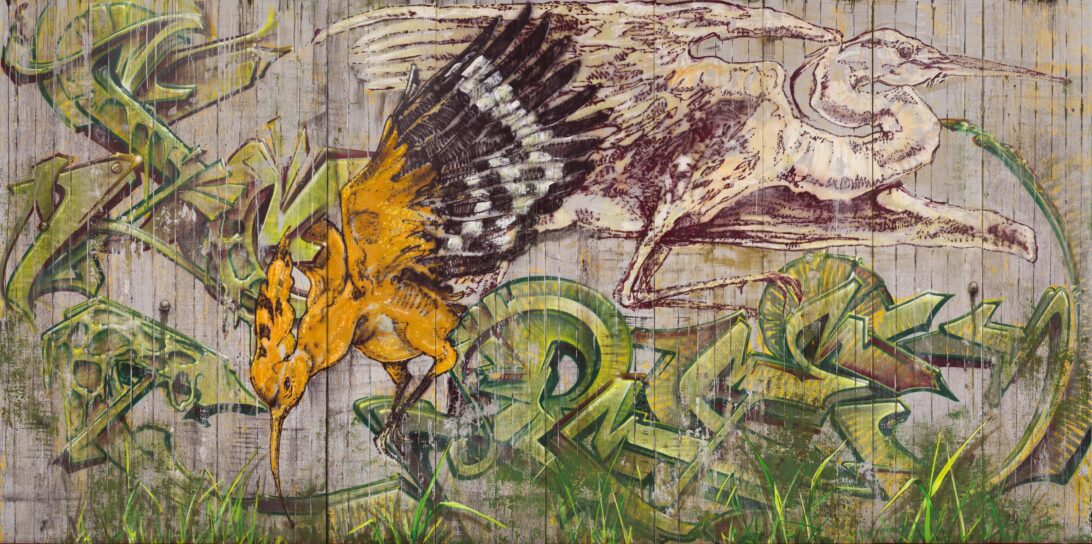 Acryl, Lackspray auf Dokaplatte, 2500 x 5000cm
Sammlung Nordico Stadtmuseum Linz, Inv. Nr. G 12025
The artist duo VIDEO.SCKRE enters into a dialogue with public spaces. Their artwork's creative processes are results of their mutual inspiration: VIDEO ONER focuses mostly on characters such as animals or people, while SCKRE combines the figurative with its ornamental forms and abstract landscapes. Together they experiment with different formats, materials and techniques. In this way, public space becomes their studio and a field of experimentation for their narratives.
SCKRE (born in 1988 in Ludwigsburg) studied theatre painting, works at the Kammerspiele in Munich.
VIDEO ONER (born in 1990 in Linz) studied art history and philosophy in Vienna and sculpturing at the University of Art in Linz.
Photo: Norbert Artner
Video