udolf Lau­ben­thal, Arman Tokat­y­an und Jan Kie­pura , Richard Tauber (v.l.n.r.)

, 1931

Photo Archive Nordico Stadtmuseum Linz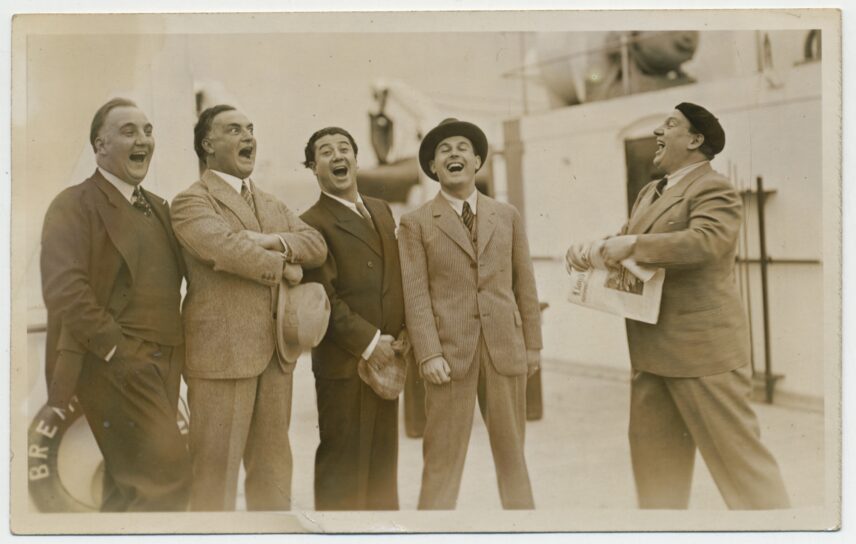 Richard Tauber (1891−1948). An important figure from Linz. Shown in the photo: Max Lorenz, Rudolf Laubenthal, Arman Tokatyan and Jan Kiepura (from left to right) are having a musical rendezvous with Tauber, shortly before Tauber's American tour in 1931.
Richard Tauber, who was to go down in history as the ​"King of Berlin", got his first taste of theatre at the Linz Landestheater. Tauber, who was born on 16 May 1891 in the Gasthof zum Schwarzen Bären in Linz's Herrenstraße and who lived in Berlin until his expulsion in March 1933, was the first international pop star of the 20th century. No other artist understood how to inspire masses worldwide, how to use the media for his popularity, how to be a busy promotional star and how to break down the borders between popular and serious music. (Text: Evelyn Steinthaler)